We have added another foot golf hole to the layout. It is now a 16-hole course. Also, new foot golf tees will be added to the holes that start out in the fairways.
All carts will be equipped with USB charging ports. You will now be able to charge your phone or other electronic device out on the course.
New member referral. If you refer a new member to join this year you will get $100 off your membership, and the new member will also receive $100 off of their membership. This is a great way to introduce new friends to the Dunes!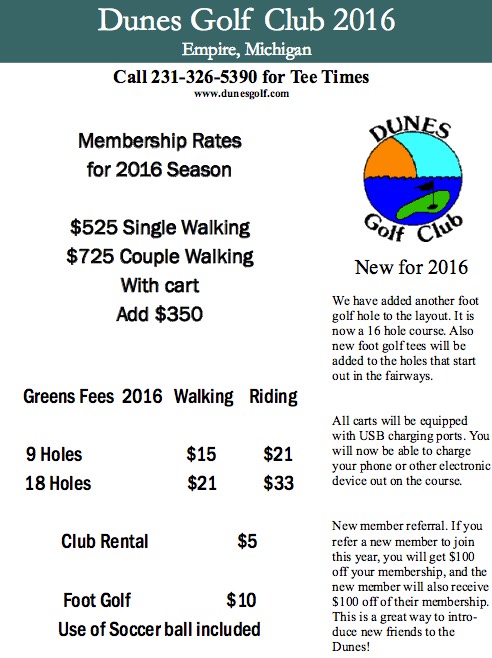 <>